Mr Dent Express will be closed Good Friday March 30th,
March 31st and re-open on Monday April 2nd
Business Hours
Monday to Friday 9:00 am - 5:00 pm
( a bit later pick up / drop off can be arranged )
( hours vary at times - call first please as the door is locked if I am not in )
Some weekdays I am working till 5:30 or 6pm ( Monday - Thursdays ) - If you can't make it by 5pm for a estimate would like to drop by for an estimate then call and see if I am working later then 5pm. If I am working later then 5pm I will say sure come by for an estimate.
You can inquire about dropping off your vehicle around 5 pm one weekday and picking it up the next day at the same time
Saturday bookings -- inquire by phone
Being a one person operation it is hard to open every Saturday. I realize some customers can't come in during the week so I do try open 1 - 3 Saturday's per month. I do take names/numbers for a waiting list for Sat appointments and I start calling the Thursday before the Sat I plan to be open - call and ask to get on the list for Saturday if you want a Saturday appointment.
Upcoming Saturday open dates
( open 10am - 2pm Saturdays )
Open Saturdays are planned ( web site updated )
the Friday just prior
If you would like a Saturday appt please call me the Thursday or Friday before the weekend and we can try book an appt ( on the days that have inquire next to them ) if I am able to make it work
Pressing Ctr & F5 updates screen for most recent updates on some browsers
March 24th - Open 10am - 2pm
March 31st - closed - Easter long weekend
All Sundays - closed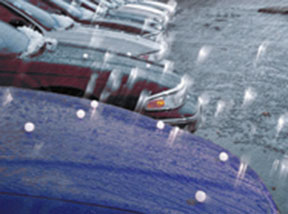 Please read this page ( link above ) if you will be needing the
Paintless Dent Removal process from the recent hail storms
#67, 4003 -98 Street Edmonton Alberta
( please phone as I am in and out of my location at times - door is locked when I am not there )
Ph: 99DENTS (780.993.3687)



AMVIC REGISTERED

Last modified on 03/23/18
This site designed and maintained by Brian Lakusta