Paintless Dent Removal in Edmonton, AB
Business Hours & Saturday open dates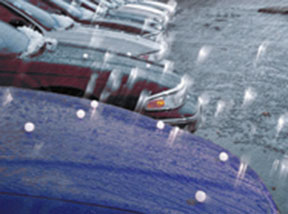 Please read this page ( link above ) if you will be needing the
Paintless Dent Removal process from the recent hail storms
Professional Paintless
Auto Dent Removal
Door Dings - Minor Dents
Hail Damage
Insurance Hail Claims
ABOUT MR DENT EXPRESS
Mr. Dent Express has been in business for 25 years ( since 1992 ) in Edmonton and we take pride in quality minor dent removal without any painting. Most minor dents ( 1/2 inch up to about 6 inches ) can be fixed - some larger dents ( 2- 6 inches ) will need an estimate before they are booked in.
Some smaller dents can be fixed while you wait in our waiting area and you can be on your way in under an hour in most situations.
Bring your laptop - high speed internet available while you wait
Some larger dents ( 6" to 12" ) can be fixed and best to get an estimate before to see if your situation is fixable with the paintless process. The price depends on the size and severity of the dent or dents. Brian Lakusta at Mr Dent Express is the only technician and takes pride in the quality of work done.
Being a one person operation, business hours do fluctuate at times and it is best to call first if you would an estimate or would like to book and appointment. Estimates take under 5 minutes to complete ( Hail estimates can take longer --- 25 minutes to 45 minutes ). Small door dents can be booked over the phone, larger dents must be estimated first to know how long to book to fix.
I don't take bookings for small dent estimates, what I ask is that you call just prior to wanting to drop by for an estimate to make sure I am at my location.
Now, if you are in the area you can drop by without calling, most of the time I am here. I just prefer a call if your driving across town so you don't waste gas in case I am away from my shop.
You can also send a text to 780 993-3687 to check/confirm that I am at my shop.
I do take bookings for hail estimates as they take longer and need to be planned out.
Mobile Estimates are not available as I would be spending 1-2 hours a day just doing estimates.
You dropping by for an estimate is the best way to offer you affordable Paintless Dent Removal. Some days you may be able to get in the same day ( possible cancellation ) you call but I am booked up sometimes 1-5 days out but much less waiting time to get in then current body shop bookings now.
Mr Dent Express PDR process was designed for fixing minor dents in the metal area's of late model vehicles ( up to 20 years old ) . I do not fix fridges or freezers, garage doors, aluminium siding and other materials that do dent.
With advancements recently some dents in Urethane bumpers can be repaired. Please contact me to show me and please note.... it is best to repair a bumper as fast as you can after it being dented, the longer it sits dented the harder it is to get out as urethane moulds a new memory of it dented.
For more info on the process and pricing please click here
mrdentexpress@gmail.com
CLICK HERE FOR PRINTABLE DIRECTIONS MAP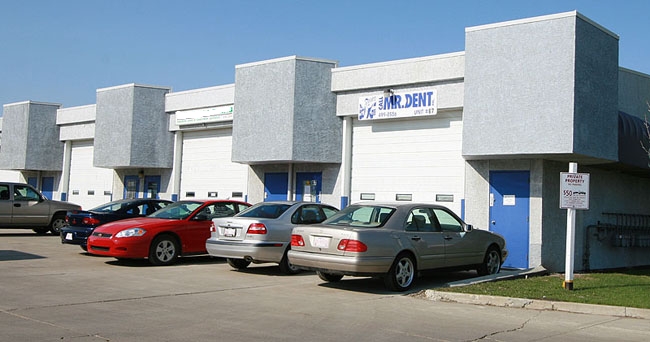 Professional, Paintless Auto Dent Removal - Door Dings - Hail Damage
Use Only The Best - Don't Compromise With The Rest
Estimates & Work - call first
Best information to find our location - Just remember these lines of info below
#67, 4003 -98 Street ( north west end business condo unit - east side of building )
Located on the south side of 41 ave between 97th street and 98th street
We are located on the opposite side of the building's address in the Strathcona Business Park condo complex
MAP >>> LOCATION <<< MAP
#67, 4003 -98 Street Edmonton Alberta
( please phone as I am in and out of my location at times - door is locked when I am not there )
Ph: 99DENTS (780 993-3687)



AMVIC REGISTERED

Process & Pricing Links HOME Business Hours
E-Mail mrdentexpress@gmail.com
Last modified on 04/05/18
This site designed and maintained by Brian Lakusta